Royal River Heat Pumps is an award winning, locally owned Elite Diamond Contractor that installs Mitsubishi Electric Heat Pumps exclusively and provides service on all of the heat pumps we install, within an hour radius of Freeport.
Scott Libby, Owner of Royal River Heat Pumps, has over 35 years of experience in the HVAC industry. In 2013 he decided to create a company that was a place he wanted to work; a community with the highest level of integrity and quality dedicated to heat pumps.
Scott is involved in every aspect of the company and provides ongoing training for each employee. From keeping the employees on payroll during the pandemic shut-down to choosing to advertise with those dedicated to helping children's charities, Scott's core values shine through in everything that the company does.
Royal River Heat Pumps never uses subcontractors. All team members on a job are employees of the company to enable us to confidently say that we will treat your home the same way we would want our home to be treated. By not using subcontractors we can ensure you that all team members are trained and representing our values.
We are an Efficiency Maine Qualified Partner, meaning that we are among the most experienced installers in Maine. See what our customers are saying about us.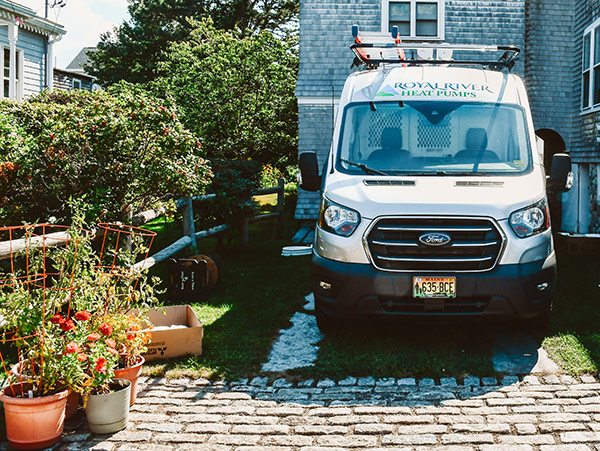 Our qualified heating professionals will custom design a system to meet your needs and then work closely with the installation crew to ensure those needs are met.
From design, to installation, to new construction projects and service, you can count on Royal River Heat Pumps to provide you with the highest level of integrity and quality in the country, all while supporting our local community.